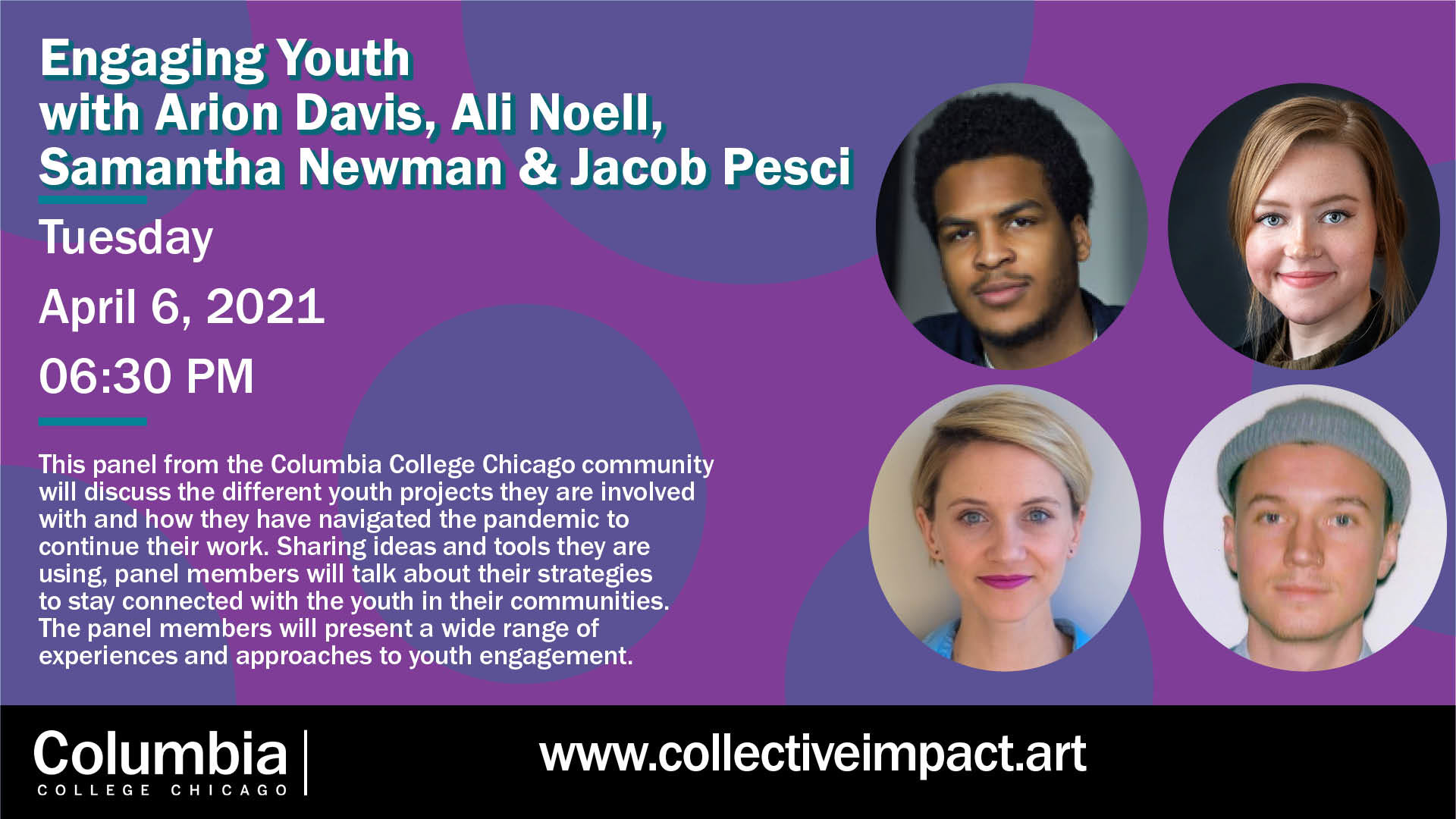 Arion Davis '15

is a Chicago-based photographer. His portraiture focuses on individuals and their environment, creating a connection that encourages the subject to show their authentic character, representing his belief in the importance of the human spirit. Davis also mentors and teaches photography within his community and he is the CEO of a not-for-profit organization called Colaj. The organization is an art hub where young adults and youth can learn and practice various careers in the arts. Outside of work, Davis travels, cooks, roller skates, and is always eager to engage in a wide range of new experiences.
Samantha Newman
is the Director of Pre-Collegiate and Children's Programs at Columbia College Chicago where she oversees a portfolio that connects youth and adults to the vibrant and diverse Columbia curriculum. Prior to joining Columbia, she managed youth arts programming at New York Cares, New York City's largest volunteer management non-profit, designing and delivering arts-based activities in New York Public Schools, community centers, domestic violence shelters, and museums. Samantha is passionate about collaboration and loves working with people of all ages. Her approach to programming combines structure with adaptability and, most of all, humor.
Ali Noell '19
is a Chicago based photographer, retoucher, and digital tech. After Graduating from Columbia College Chicago with her Bachelors in Photography in 2020, Ali has been working on a wide variety of projects from helping clients creatively pivot their businesses online and rebrand, to assisting photographer Wendy Ewald work with the Youth at Centro Romero remotely from New York. When Ali is not working with clients or the youth at Centro Romero, Ali is enjoy exploring the Chicago neighborhoods while working on her "neighbor's door" series.