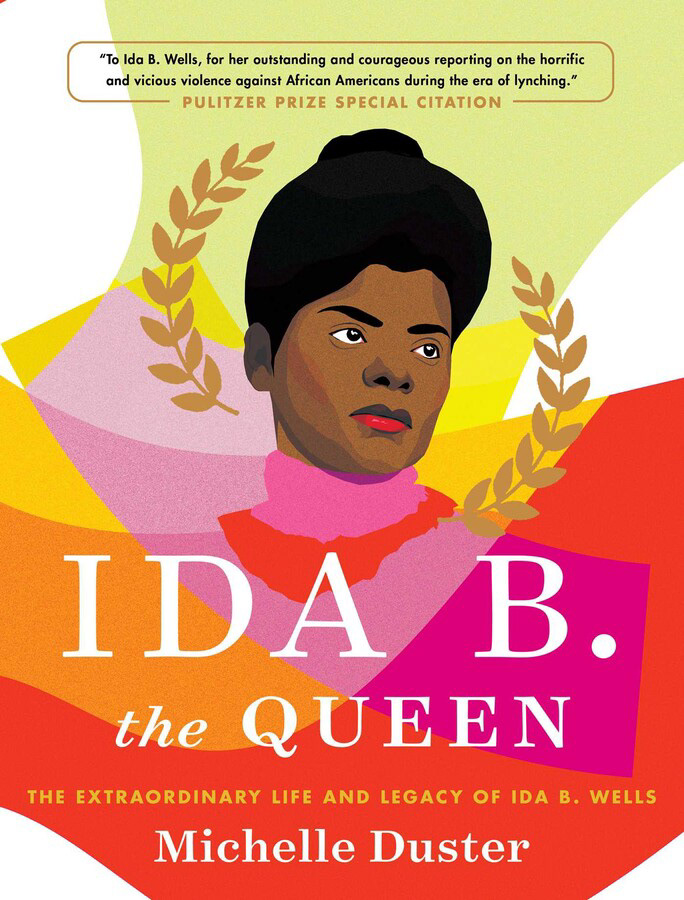 IDA B WELLS: MORE THAN A STREET, A FORCE FOR ACTIVISM
For the Collective Impact series Michelle Duster, writer, speaker, professor, and champion of racial and gender equity, will share her thoughts on the important work of her
great-grandmother Ida B. Wells and how her legacy lives on through current activism.​​​​​​​ Michelle will also discuss her forthcoming book Ida B The Queen - (Atria/One Signal Publishers - division of Simon & Schuster) - January 2021
Ida B. Wells-Barnett was a prominent journalist, activist, and researcher, in the late 19th and early 20th centuries. In her lifetime, she battled sexism, racism, and violence. As a skilled writer, Wells-Barnett also used her skills as a journalist to shed light on the conditions of African Americans throughout the South.​​​​​​​

(1)
Adjunct Professor Michelle teaches 

Business Writing in the Business and Entrepreneurship Department at Columbia College Chicago.
She co-wrote the popular children's history book, Tate and His Historic Dream; co-edited Impact: Personal Portraits of Activism; Shifts: An Anthology of Women's Growth Through Change; Michelle Obama's Impact on African American Women and Girls; and edited two books that include the writings of her great-grandmother, Ida B. Wells. She has written articles for TIME, Essence, HuffPost, Teen Vogue, Refinery29, and The North Star. She has appeared on television programs on MSNBC, CNN, WTTW, CBS & CW as well as numerous radio shows. Her advocacy has led to street names, monuments, historical markers, and other public history projects that highlight women and African Americans, including Wells.
Her many awards include the 2019 Multi-Generational Activist Award from the Illinois Human Rights Commission and the 2019 Martin Luther King Jr. Social Justice Award from Dartmouth College.  She is a native Chicagoan who earned her B.A. in Psychology from Dartmouth College, and M.A. in Media Studies from The New School in New York City. She also completed MFA coursework in film and video production at Columbia College Chicago. 

(2)
​​​​​
A recording of this discussion is available on request for class presentations.
Please contact: community@colum.edu